what is the neuro radical coaching method?
Your brain and body are the two most valuable things you have on this earth. 
They create the reality of the life you have now. 
Understanding and using them as the tools that they are, will directly impact your ability to create the desired results you want in your life. 
The Neuro Radical coaching method is a framework based on brain science and research, combined with my years of experience, pain, struggle & determination to get to where I am now.
It's a slightly unconventional (I am radical after all) life changing approach to creating holistic health, a fulfilling life, and a sense of well-being and balance that you probably have never known, cause you just seem to be caught in the same cycles.

I'm 39 and lived the majority of my life with undiagnosed and untreated ADHD.

This made a huge impact on my life causing many emotional scars. When people hear "ADHD" they often think of hyper activity and the inability to focus. My hyperactivity is in my mind and my ability to focus is not "always" the issue, but turning that focus on isn't always up to me. My brain likes to determine what is, or isn't, interesting, and therefore decides when to hit the toggle switch on my focus.
This brought feelings of defeat and hopelessness. Anxiety, bouts of depression and a complete inability to regulate my emotions were just a part of my daily life.
Before I understood my ADHD brain and my undercurrent that had been created by my atmospheric conditioning, it was wreaking havoc on my life and hindering me from being able to actually live the life I knew I was capable of achieving, along with any of the goals I set in my health, life and business.
 Enough was enough!  I needed to figure it out – I needed to find the answer!

If you keep trying what you have always tried, you will always get more of what you have.
The pain became to much.
Something had to change.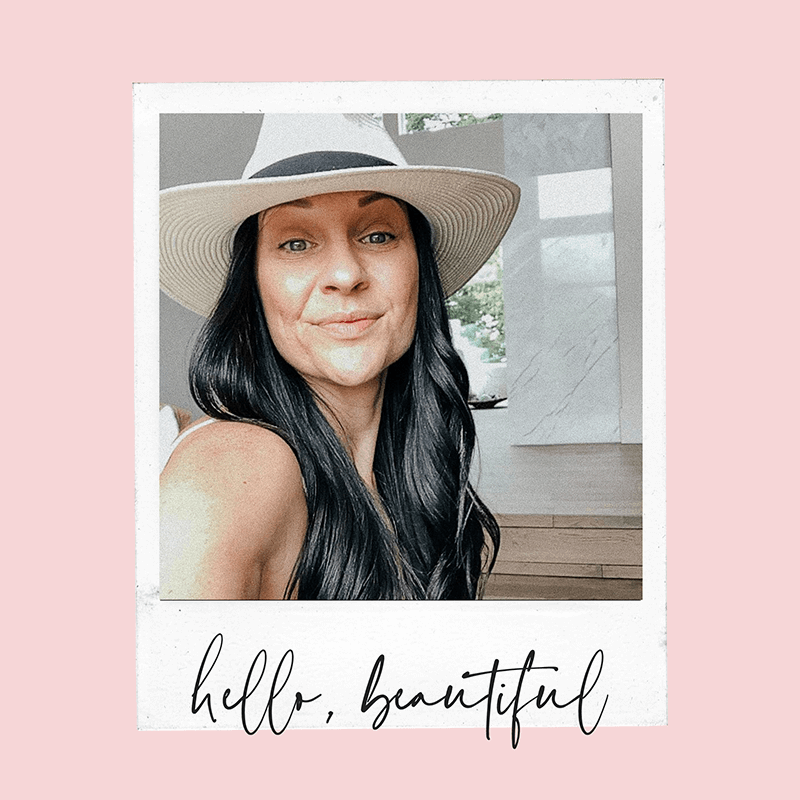 Combining my 20 years in the beauty industry, 10 years as a "brick and mortar" business owner, becoming a certified life & weight loss coach and then adding my certification as a brain health coach has enabled me to seek out & create a coaching method for others just like me.  Based on brain science, holistic health & a balanced approach, which is vital and essential to develop a plan and structure that supports the Neuro Radical brain (aka biological differences in your brain).
Understanding the root of these habits, patterns and the effects they have on your brain and daily life is essential to overcome and break through the blocks in your way. 
So you ask... is this for me??
If you are a big dreamer but aware that there are imbalances in your brain & body that are affecting your life, preventing you from that next level, the next gear? But you haven't been able to figure out exactly what's happening & you know you need something to change? 
Then this is it.
Are you dealing with anxiety & depression? 
Feeling unfocused and overwhelmed has become a regular state you find yourself in?Unable to really be present in this thing we call life?  
Grabbing for food, wine, sleeping pills or whatever helps you cope and manage the everyday stressors?
Running on high gear most of the time and then crashing, not able to really get a good night sleep, cause your mind just won't shut off?
I know all of this all too well.
This cycle is taking a toll on your body and mind. 
There is a reason why this is happening. 
Emotional disturbance within you is looping and is interrupting your mind and bodies ability to heal. The immune system and neuro transmitters become compromised. Your flight or fight has become your operating system instead of the response system it was intended to be.
Maybe you have worked with a coach before, gone to different therapy's, talked to a professional and you've seen some results, a glimpse of what is possible, but just doesn't seem to be lasting? Still in the struggle to connect the dots and create the lasting change you desire, something keeps throwing you off. You know there is pain in your past, it's triggering your brain to rectify it and your brain keeps looping but with no reprieve. 
Understanding the brain & body connection along with the tools for resetting your brain and body is a must to break out of these pain cycles. 
Let's create new neural pathways in your brain to achieve the life, the joy, the energy and freedom that you truly desire.
Desire to clear the clutter in your brain, your surroundings and schedule so you can be more focused and therefore more productive?
Desire a clear plan on where you are, where you're going, and how to get there, with strategies that work for you?
Desire to believe in the possibility of change?
Desire to live your life by design and not default and move from your pain into your power?
Desire to create a healthy, clear, focused brain, a healthy strong body, a thriving vitalized life that you love, feeling energized, connected and excited for what each new day has to offer?
I have created the Neuro radical coaching method for those who are saying...
IT'S A SIMPLE METHOD, BUT IT'S NOT EASY.
time to turn your past pain into present power
let's see what others are saying
Transformational. Healing.

Unlike ANY coaching experience I've ever had.
You're Astonishing!
My weekly calls are a highlight of my week and find myself thinking about them and looking forward to them. Not only am I more focused and getting sh*t done, but I feel so supported and encourage in my journey.
I can't believe that a weekly call with Charity can increase my productivity so much! The systems & tools help me focus. I can categorize & prioritize my time and tasks like never before. My goals are achievable now.
Clearing the clutter, having time to think about, set goals & create a plan that moves me day by day, week by week closer to the result I want to create. I am more focused and accomplish way more than I realized I could.
Breaking things down so I can see how long it will take me to do things, has helped me see and overcome my time blindness. I feel so empowered now. I realize it's not as hard as I thought now that I have the right tools.
Charity has helped me with accountability to MYSELF. I know how to create a flexible plan that works for me and moves me towards my goals. I have shifted my self talk into a much more positive narrative and I feel so much better about myself. My motivation has sky rocketed.