"What It's Like To Coach With Charity"
what is the neuro radical coaching method?
Your brain and body are the two most valuable things you have on this earth. 
They create the reality of the life you have now. 
Understanding and using them as the tools that they are, will directly impact your ability to create the desired results you want in your life. 
The Neuro Radical coaching method is a framework based on brain science and research, combined with my years of experience, struggle & determination. 
It's a slightly unconventional (I am radical after all) life changing approach to creating holistic health, a fulfilling life, and a sense of well-being and balance that you probably have never known.

I'm 39 and lived the majority of my life with undiagnosed and untreated ADHD.

This made a huge impact on my life causing many emotional scars. When people hear "ADHD" they often think of hyper activity and the inability to focus. My hyperactivity is in my mind and my ability to focus is not "always" the issue, but turning that focus on isn't always up to me. My brain likes to determine what is, or isn't, interesting, and therefore decides when to hit the toggle switch on my focus. I would jump from one project to the next, overfilled my schedule and never completed my to do list.
This brought feelings of defeat and hopelessness. Anxiety, bouts of depression and a complete inability to regulate my emotions were just a part of my daily life.
Before I understood my ADHD brain and my undercurrent, it was wreaking havoc on my life and hindering me from being able to actually live the life I knew I was capable of achieving, along with any of the goals I set in my health, life and business.
 Enough was enough!  I needed to figure it out – I needed to find the answer!

If you keep trying what you have always tried, you will always get more of what you have.
I couldn't find it.
So I created it!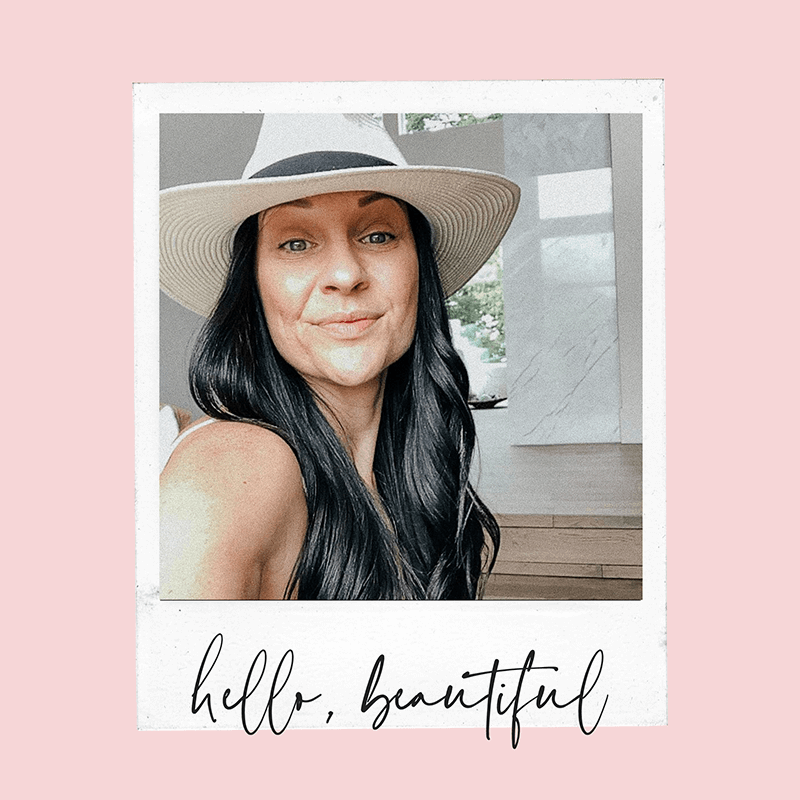 Combining my 20 years in the beauty industry, 10 years as a "brick and mortar" business owner, becoming a certified life & weight loss coach and then adding my certification as a brain health coach has enabled me to create a coaching method for others just like me.  Based on brain science, holistic health & a balanced approach, which is vital and essential to develop a plan and structure that supports the Neuro Radical brain (aka biological differences in your brain).
Understanding the root of these habits, patterns and the effects they have on your daily life is essential to overcoming the feelings of inadequacy and frustration and begin making massive movement in the direction of your dreams.
So you ask... is this for me??
If you are a big dreamer and you are "becoming" aware that there are imbalances in your brain & body that are affecting your life but you haven't been able to figure out exactly what's wrong but you know you need a change, then this is it.
You may not even have a diagnosis but you know that you're not performing as well as you want to and something within you keeps throwing you off course, including the "brain fog" or "emotional roller coaster" that hits on the daily, then this is it.
Or maybe you have been diagnosed with a neural biological difference, and you want to learn tools to navigate the obstacles that come with the biological differences you have and the typical time, task and productivity management hacks just don't work for you, then this is it.
Maybe you have even worked with a coach before, and you've seen some results but you still struggle to connect the dots and create the lasting change you desire, to keep you on track towards your goals, something keeps throwing you off, you know there is pain in your past, then this is it.
Understanding the brain & body connection along with the tools for setting and getting goals is a combination of skills you must learn. A muscle you must strengthen. New Neural pathways in your brain that you must create, if you want to achieve the life that you truly desire.
Desire to clear the clutter in your brain, your surroundings and schedule so you can be more focused and therefore more productive?
Desire a clear plan on where you are, where you're going, and how to get there, with strategies that work for you?
Desire to believe in the possibility of change and be committed to seeing it through?
Desire to live your life by design and not default and move from your pain into your power?
Desire to create a healthy, clear, focused brain, a healthy strong body, a thriving business and a life that you love, feeling energized, connected and excited for what each new day has to offer?
I have created the Neuro radical coaching method for those who are saying...
IT'S A SIMPLE METHOD, BUT IT'S NOT EASY.
time to turn your past pain into present power
90 Day You
In both my 1/2 day virtual interactive group workshop or full day in-person retreat, I teach my 9 pillars to an intentional lifestyle.
Create your unique plan and start taking one step at a time, towards the the habits needed for lasting change.
*Includes 4 weeks of FREE access to my Office Hours and Neuro Radical mastermind.
Neuro Radical Mastermind & Office Hours
NR MM is a virtual weekly 1 hour live teaching & coaching call that is strictly dedicated to taking you to the next level in your health, relationships life and business. (includes office hours membership).
Office hours is a online group working space & live coaching which includes Monday Morning Power Hour; @ 10 am PST (1 hour) Prep & plan for the week ahead staying aligned and connected  to your brain and body health goals so you can begin achieving every other goal you set for yourself.
Monthly Duty Day; Last Friday of the 
month @ 9 am PST (1 hour) Look over the past month, plan for the upcoming month and do a digital clean up.
"Office Hours" are meant to keep you energized, excited, focused and organized. 
Uncover your Undercurrent
In my 1:1 coaching program, I will personally walk you through creating your brain and body health roadmap. While uncovering and understanding your undercurrent, that keeps pulling you off course.
We'll re-write the past so that it doesn't have a hold on your present and move you into a place of power. Create confidence, energy and excitement as you build a happy, healthy and abundant life, working toward your goals and dreams.
let's see what others are saying
Transformational. Healing.

Unlike ANY coaching experience I've ever had.
You're Astonishing!
My weekly calls are a highlight of my week and find myself thinking about them and looking forward to them. Not only am I more focused and getting sh*t done, but I feel so supported and encourage in my journey.
I can't believe that a weekly call with Charity can increase my productivity so much! The systems & tools help me focus. I can categorize & prioritize my time and tasks like never before. My goals are achievable now.
Clearing the clutter, having time to think about, set goals & create a plan that moves me day by day, week by week closer to the result I want to create. I am more focused and accomplish way more than I realized I could.
Breaking things down so I can see how long it will take me to do things, has helped me see and overcome my time blindness. I feel so empowered now. I realize it's not as hard as I thought now that I have the right tools.
Charity has helped me with accountability to MYSELF. I know how to create a flexible plan that works for me and moves me towards my goals. I have shifted my self talk into a much more positive narrative and I feel so much better about myself. My motivation has sky rocketed.